AltaPro building Net-Zero Ribbon cutting!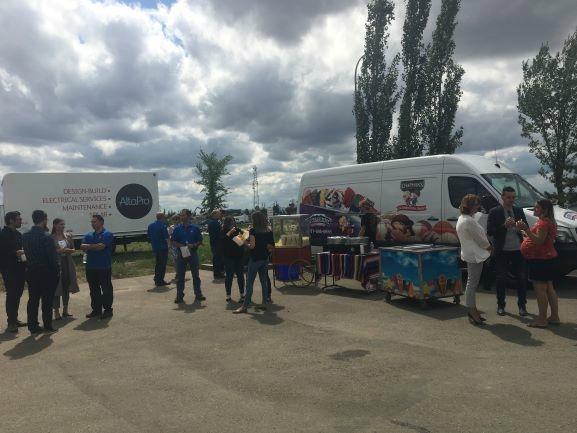 Thank you to all of our speakers;
David Eggen – NDP MLA for Edmonton-Calder, Minister of Education
Mark Huot – Director, Energy Efficiency Programs at Energy Efficiency Alberta
Jason Atkinson – Director of Operations Enmax Energy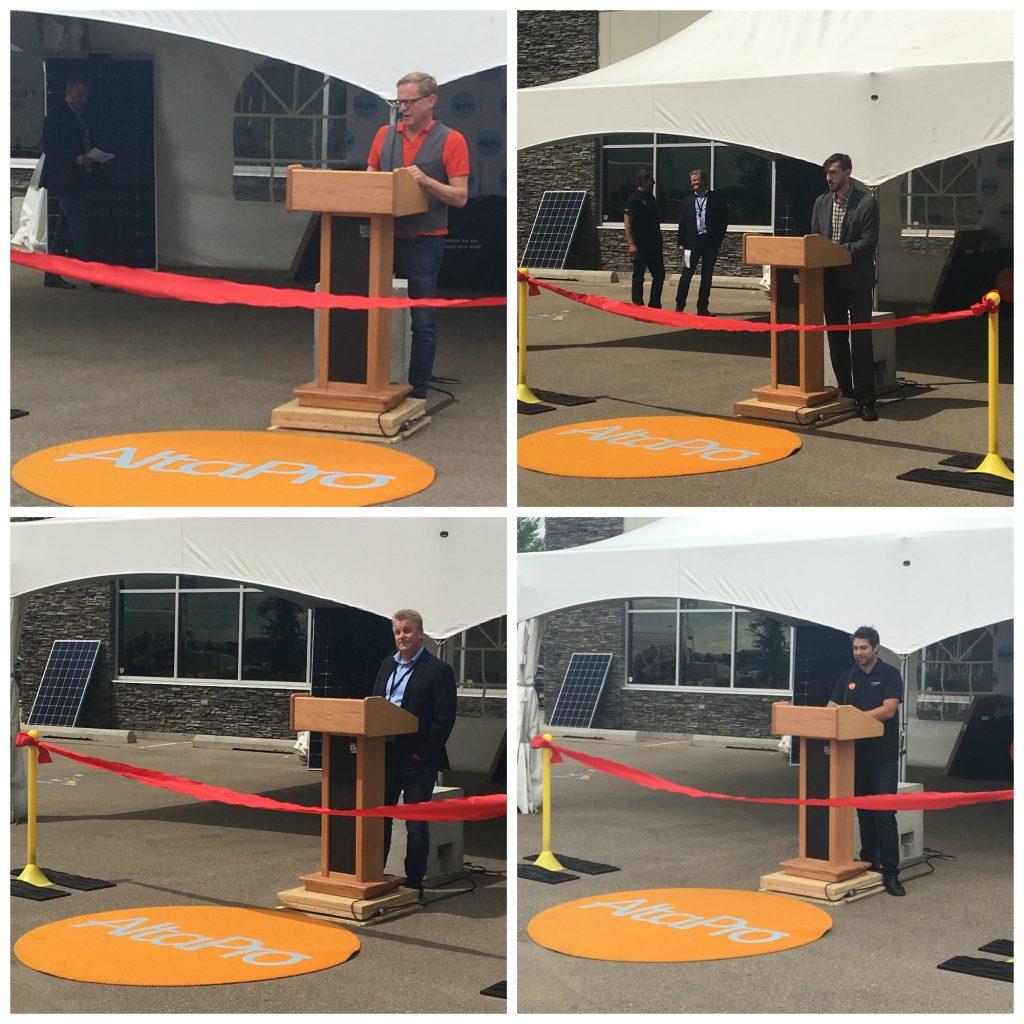 Congratulations to Brad Hofman who won the RV Solar panel door prize!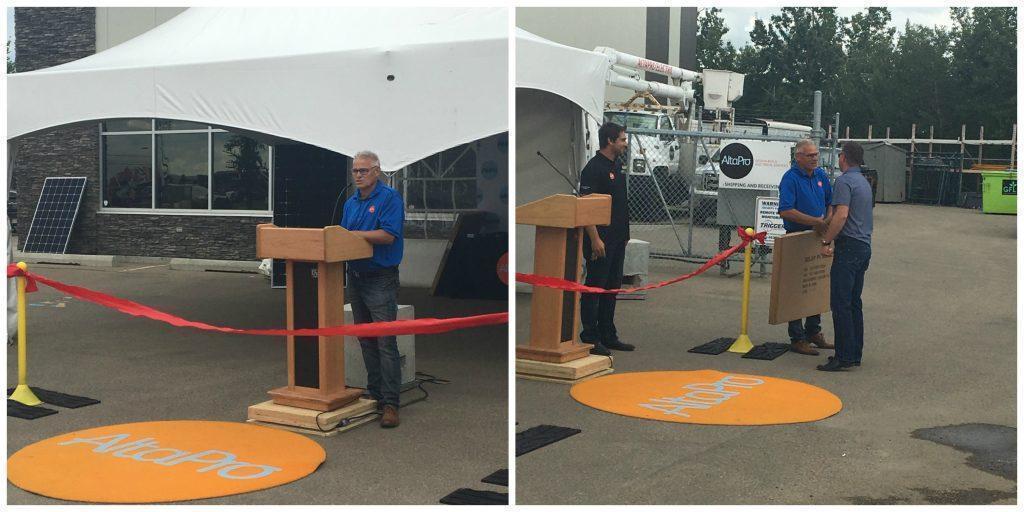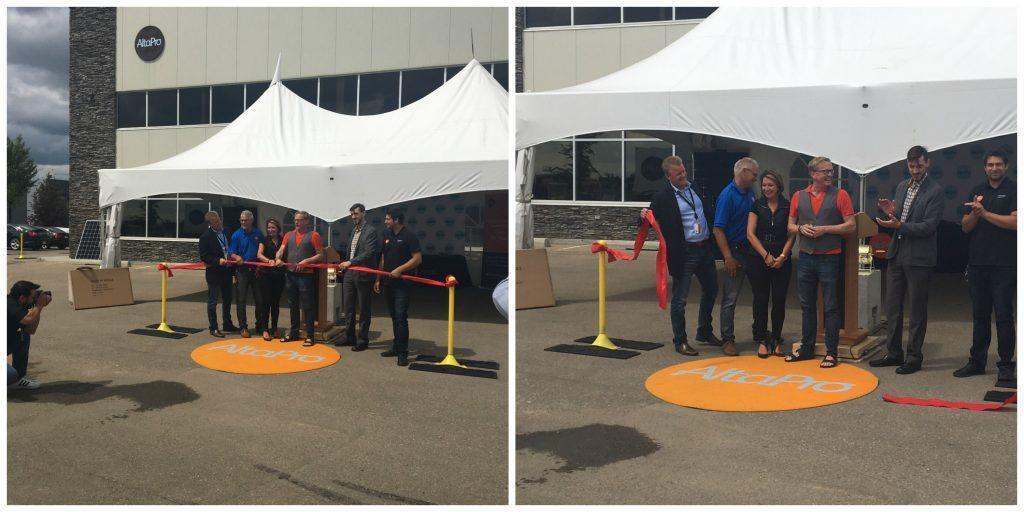 Our Net-Zero roof view is spectacular!